Americans Ask Why Democrats Oppose Voter I.D.
In 2020, Biden swept all of the state where Democrats control the respective secretaries of state.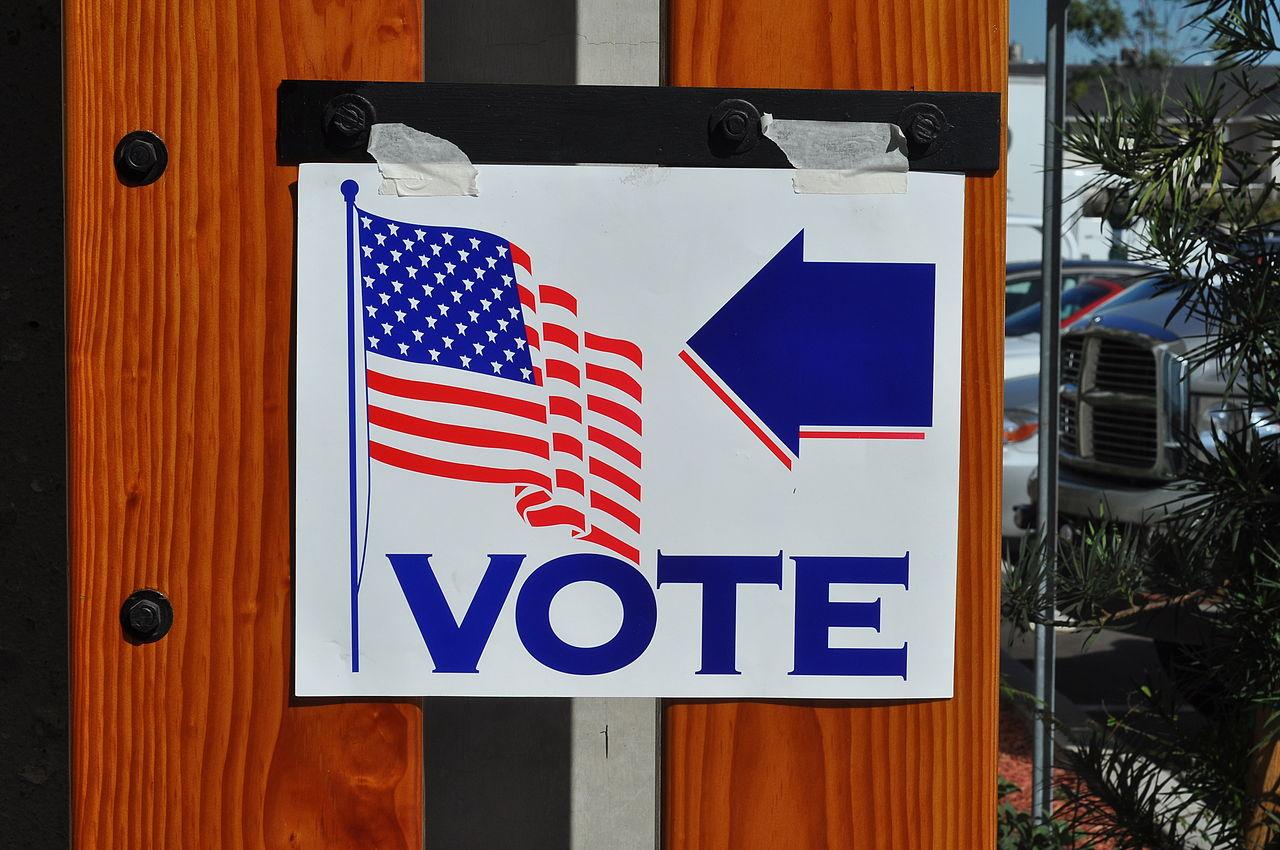 As one who believes most Americans are deeply concerned about election integrity, the fallout over the 2020 presidential election is evidence of that concern.
However, of all the charges, counter-charges, and suggestions on how to improve election integrity, no one has hit the nail on the head more accurately than Dick Morris, in his book, "The Return: Trump's Big 2024 Comeback".
In this book are suggestions that I've not seen anywhere else, nor have I heard a single politician bring them up.
Morris, who was once a political advisor to Bill Clinton, identifies significant issues in several critical states. However, his main thrust is in the area of how Democrats have outsmarted Republicans in how elections are run in these states.
In Michigan, for example, Morris exposes Secretary of State Jocelyn Benson who while at Oxford University conducted research into the "sociological implication of white supremacy and neo-Nazism". He points out that she also worked for the leftist Southern Poverty Law Center, where she continued her efforts to probe white supremacy and neo-Nazi organizations.
Electing Benson paid dividends for the Democrat Party when she was able to send out 7.7 million absentee ballots to people in the state where almost none of whom had actually asked for them. And on March 16, 2021, "well after the election", Judge Christopher Murray, of the state's Court of Claims, ruled Benson had violated state law by the "guidance" she had issued to her election workers when telling them to presume the accuracy of the signatures and only throw out ballots without a signature or where the signature was an obvious forgery.
As Morris points out, unfortunately, the judge's decision came five months too late.
In Arizona, an independent recount was commissioned by the State Senate for Maricopa County. An examination of that audit report itself showed that Joe Biden had only won due to massive cheating.
In that case, 23,344 mail-in ballots were found to have come from voters who did not live at the home addresses where they were registered. And even though the U.S. Post Office had been instructed not to forward mailings designed to verify voter addresses, many ballots were found to have been mailed to empty lots.
Also, 17,322 duplicate ballots were counted with some voters casting the same ballot three or four times.
In addition, 9,041 people also may have voted twice because they received two ballots on different dates.
Two hundred and ninety-five voters may have voted in two different counties – and the investigation that followed found that these voters in two different counties had the same first, middle and last names, and birth dates.
When ballots were found to be damaged, 25,965 duplicate ballots were sent out. However, 29,557 ballots were returned to the registrar. Where did the extra 2,592 ballots come from? No one ever discovered how or why.
In all, the Arizona audit found 53,000 suspect ballots. Biden only carried the state by 10,000 votes.
As a result of this election mess in Arizona, the U.S. Supreme Court finally stepped in and demanded reform of ballot harvesting in Arizona.
The Democrat Party sued to overturn the state law banning ballot harvesting (Brnovich, Attorney General of Arizona, et. Al. v. Democratic National Committee, et. Al).
The most prominent suspected election fraud was in the state of Pennsylvania, where the secretary of state is appointed rather than elected.
Pennsylvania Democratic governor Tom Wolf appointed ultra-leftist Kathy Boockvar as secretary of state. Numerous issues may have been responsible for Trump's loss in the Keystone State:
º  Pennsylvania kept polls open for absentee and mail-in ballots four days after the election in spite of state law prohibiting such.
º Pennsylvania permitted Democratic poll workers to "cure" defective paper ballots. This took place largely in Democratic precincts.
ºRepublican inspectors were kept far enough away from the vote counting that they could not verify the integrity of the count.
Pennsylvania, like all left-leaning Democrat-run states, opposes voter ID laws. Yet, every single state that had a Democratic secretary of state went for Biden.
Voter ID is an absolute necessity now more than ever. If voters cannot feel confident in the integrity of their elections, we are doomed to become another Venezuela.
Requirements for photo identification are widespread, especially at government facilities, including welfare offices. In order to visit the former U.S. Attorney General, Eric Holder, a visitor had to present a photo ID. While in Washington I discovered that to visit Hillary Clinton when she was s U.S. Senator one had to provide a photo ID.
To board numerous train systems in this country, a photo ID is required. To obtain a U.S. passport, a photo ID is required.
Why is it not a requirement to provide a photo ID to vote in this country? That's the question that needs to be answered.
Democrat politicians claim erroneously that requiring a photo ID disenfranchises minority voters. Yet, not a single Democrat politician has provided sufficient evidence of this smokescreen they continue to promote.
Republicans need to address two main issues if they are ever to be successful in the future:
Present the logical approach when showing just why voter ID laws make sense. After all, what issue could be more paramount than making certain we are legitimately electing our government officials.

Set a goal for electing more secretaries of state in order to prevent potential election fraud that is ripe for mail-in ballots and ballot harvesting, as was done after the 2020 election in Arizona.
Note: An investigation into Facebook CEO Mark Zuckerberg also has never been addressed by the current administration generally, nor Attorney General Merrick Garland. When the likes of Mr. Zuckerberg can funnel $419.5 million dollars into the election of 2020 in an effort to assure victory for Joe Biden, something smells rotten here.
John Mancino is a security professional and victims rights advocate.
Topic tags:
election integrity Democrats Joe Biden Michigan Arizona Pennsylvania Josh Shapiro